The low-carbohydrate nature of the keto diet may help you to lose weight, but your breath might be sacrificed. This diet can impact your teeth and gums; leading to foul odours. What suggestions will your dentist recommend so that you can effectively overcome such a condition?
– Be sure to keep adequately hydrated by drinking water throughout the day.
– Chew sugar-free gum to produce more saliva.
– Be sure to brush and floss on a regular basis.
"When your body releases ketones, they leach into your urine and breath; hence, the foul smell."
Learn about other dentist-approved suggestions here:
https://www.popsugar.co.uk/fitness/Why-Does-Keto-Diet-Give-You-Bad-Breath-45049055?utm_medium=redirect&utm_campaign=US:ES&utm_source=direct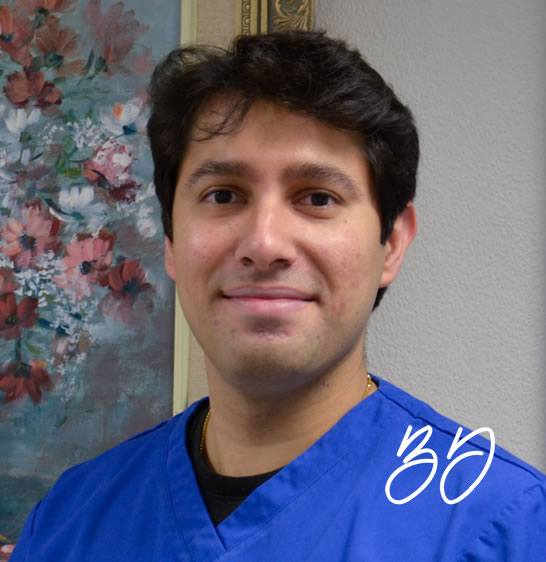 Dr Siddharth Wandrekar - Practice principal (GDC No. 170074)
BDS – India 2004, MSc Prosthetic Dentistry 2007 (London), MJDF Royal College of Surgeons England
Sidd has been with Brunel Dental Practice since 2011 and took over the practice in September 2016 after the previous principal retired.
Sidd qualified in 2004 from one of the prestigious Universities in India. He came to the UK and meritoriously obtained a Masters in Prosthetic Dentistry from King's College, London. He then spent a year in a hospital environment being involved in major surgeries such as head and neck cancer, correction of jaw fractures and complex surgical removal of teeth. He moved to work as an Associate in Private and NHS practices in Scotland before joining Brunel Dental Practice.
Sidd enjoys dentistry because he can help everyone to achieve good dental health and overall well-being in a caring and comfortable environment.
He is married with two boys who keep him on his toes. He loves playing tennis and represents the local club in the regional Leagues. He loves to travel and visit offbeat places. He also has a keen interest in current affairs.