We are pleased to have own our very own in-house state of the art CEREC® 3D ceramic studio which allows us to make custom-made crowns on site in just one appointment.
CEREC 3D Ceramic Studio
Using Computer Aided Design (CAD) technology, our CEREC® machine allows us produce any kind of tooth restoration in just one hour.
Restorations can include crowns and veneers (for chipped and discoloured teeth) and inlays and onlays (for broken down molars).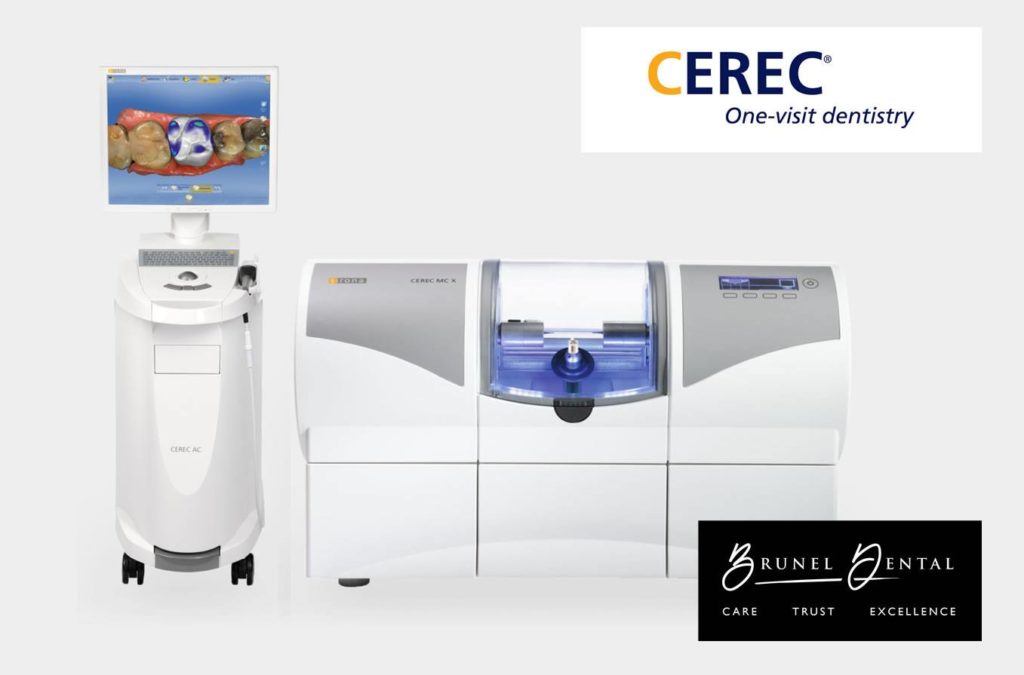 Crowns are an ideal way to rebuild teeth which have been broken, or have been weakened by decay or a very large filling. 
The crown fits right over the remaining part of the tooth, making it strong and giving it the shape and contour of a natural tooth.
Crowns are sometimes also known as 'caps'. An 'Anterior Crown' is a crown fitted to the front eight teeth.
There are a number of reasons to have a crown:
the tooth may have been weakened by having a very large filling
you may have discoloured fillings and would like to improve the appearance of the tooth
you may have had a root filling which will need a crown to protect it
you may have had an accident and damaged the tooth
it may help hold a bridge or denture firmly in place.
"All the staff there are extremely friendly and helpful … the environment is extremely pleasant – most of my friends have changed over to the Brunel surgery and they are as happy as I am! Going to the dentist is now no longer something to fear!"
Mrs T, Swindon
Speak to us about getting a Crown fitted in just one day
Call 01793 521646