We are pleased to be a registered member of the Denplan scheme which offer a variety of plans enabling patients to budget for their dental care. The table below gives a guide to the fees for both members and non-members of the Denplan Care Scheme.
Private

Denplan Care

Dental Health Check (DHC)

£51

Inclusive

DHC & simple Scale & Polish with the Dentist

£90

Inclusive

Prevention with the Hygienist ½ hour

£58

Inclusive

2 Small X-Rays

£36

Inclusive

Large X-Rays

£47

Inclusive

White fillings

From £60*

Inclusive

Crowns

From £646*

From £424*

Dentures

From £589*

From £307*

Denture Repairs

From £125

From £125*

Extractions

From £96

Inclusive

Conscious Sedation (IV)
Conscious Sedation (RA)
£147
£51
£147
£51

ZOOM! Teeth Whitening

From £635

From £635

Invisalign

From £1,800

From £1,800

Six Month Smiles

From £2,200

From £2,200

Quick Straight Teeth

£1800

£1800
*cost varies with tooth notation, size and choice of materials/your dentist will give you an individually designed treatment quote.
Denplan Care is a really easy way to spread the cost of all of your routine treatment into affordable monthly payments, reducing the chance of receiving unexpected dental bills.
This plan will cover your regular check-ups and hygiene visits with your dental team, as well as any restorative treatment you may need. As with all our plans, 
Denplan Care also includes worldwide dental injury and dental emergency (Denplan Supplementary Insurance).
from January – December 2018​
Denplan Essentials is an easy budgeting plan that covers you for the foundations of your dental care, helping to stop problems before they start. 
This plan covers you for your regular check-ups and may also include a scale and polish or hygienist appointment depending on your circumstances.
To include Bi-annual dental health checks, x-rays as required and Bi-annual 30minute prevention visits with our hygienist/or Dentist. All other treatment will be quoted from our private fees
For anyone considering using the interest-free or low cost loan facility to fund their private dental treatment, there are a number of benefits: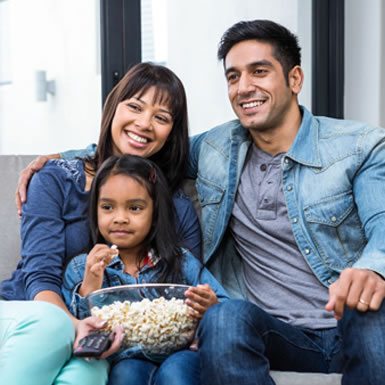 Interest-free loans: your questions answered
We've tried to answer all your questions here. If there's anything else you'd like to know, please ask your dentist or a member of our practice team. Click here to view a complete list of FAQs from Chrysalis, our Finance Provider.
 Who can benefit?
Just about anyone over the age of 18. You don't have to belong to a private dental plan. You don't even have to be a regular visitor at this practice.
 What can I use it for?
You can use the payment plans to pay for most dental work, but they're particularly suited to more costly private treatments, such as dental implants, orthodontic, aesthetic or cosmetic work. If you're not sure whether they're right for your treatment, please ask your dentist.
How much can I borrow?
Dependent upon facility you can borrow typically between £350 and £50,000. This will be subject to an 'on-site' credit application. Most patients' applications are approved there and then, so you can go ahead and schedule treatment immediately.
How do I repay the loan?
Much like any other loan facilities, you repay them in affordable monthly payments over an agreed term. These payments are collected by Direct Debit.
How much will I pay?
With our 0% facility you pay the cost of your dental treatment – no more and no less. Interest-free means just that! In terms of the low cost facilities, we provide you with a quotation that shows the monthly payment and the total interest payable over the term of the loan. There are no hidden costs and no deposit is required!
What are the repayment terms?
Your dentist or designated members of the practice team will be able to go through the various terms with you and agree the most suitable repayment period.
How do I apply?
Once you've agreed on a course of treatment – and a cost – with your dentist, we'll make the credit application on your behalf. As soon as this has been approved and then processed, you'll receive written confirmation from the credit provider. Simple as that!
Who is the credit provider?
What happens if my treatment costs less than planned for?
This can be refunded to you by the practice or if no payments have been made by you, a new agreement can be arranged.
How often can I use the facility?
You can apply for a payment plan for each course of treatment, subject to the usual credit application.
Brunel Dental Practice (FRN: 762677) is an Appointed Representative of Chrysalis Finance Limited which is authorised by the Financial Conduct Authority to carry out the regulated activity of credit broking.
£51 New Patient Consultation
We are accepting new patients so fill out the form below or call 01793 521646