Tooth bonding involves the dentist "bonding" a tooth-coloured resin to your tooth and then shapes it to mimic the original tooth. 
It is a procedure used to to repair a defect and change the shape of a tooth and involves a minimum alteration to the original tooth enamel. It is usually reversible, virtually painless and will usually last for many years after which some touch up work may be required.
Tooth bonding is generally used for smaller defects in one or two teeth and the treatment is usually completed in a single visit. It may not be appropriate for all situations. For more extensive smile makeovers, the use of veneers will often be the recommended treatment.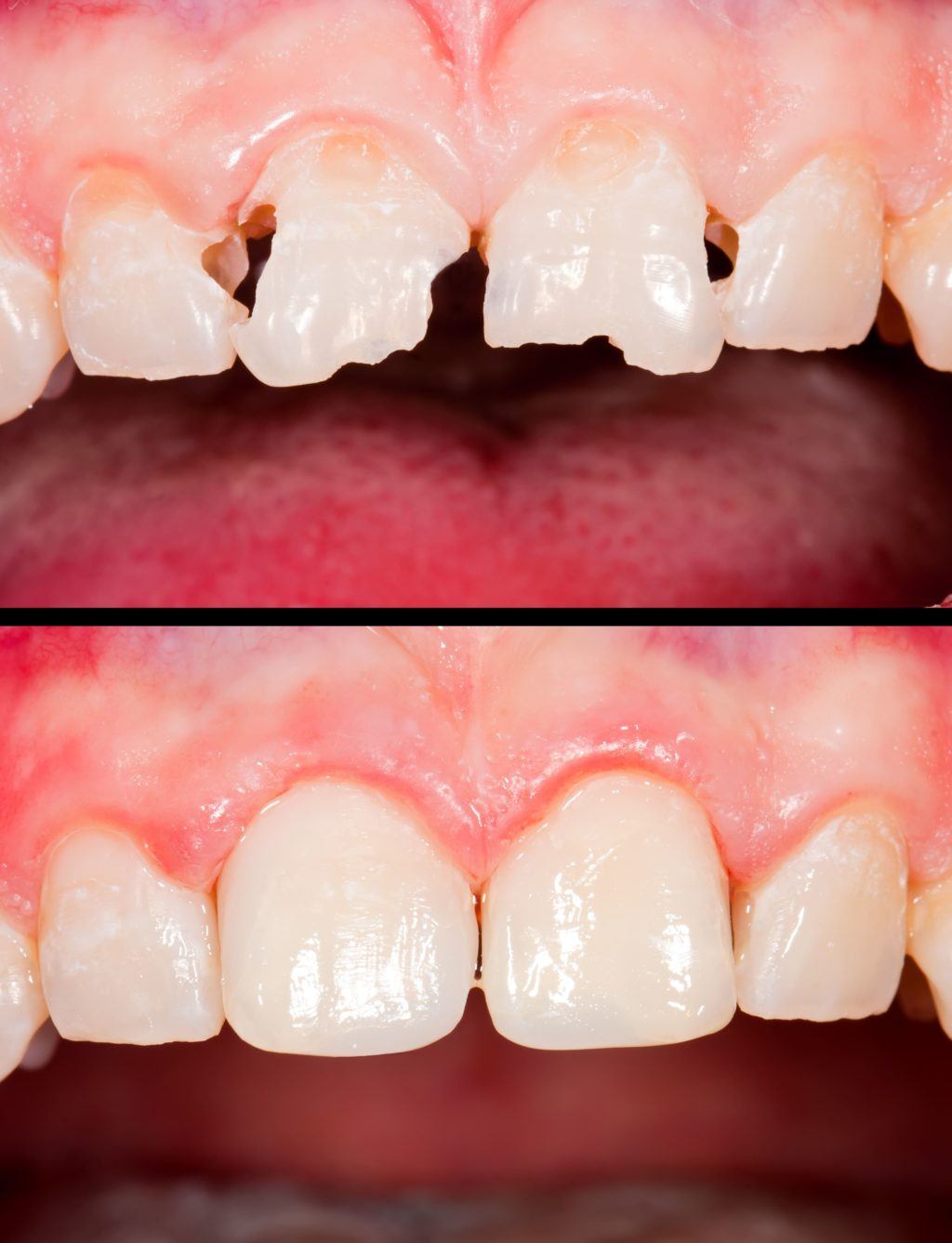 "I can only say how pleased I am with the end result. My teeth were, as you know, a complete mess before the treatment but you managed the whole thing with ultimate success. And, of course, I cannot pass without a word of praise for the girls who were always cheerful, understanding and so kind."
Mr D, Farringdon