Have you heard of a condition known as obstructive sleep apnoea? This chronic illness is generally caused by a narrowing of your airways whilst you sleep.
Not only will it be difficult (if not impossible) to obtain the rest that you require, but other health conditions can be caused by sleep apnoea. Heart attack, obesity, stroke and even adult-onset diabetes have all been linked to obstructive sleep apnoea.
This is why it is important to recognise the associated symptoms before taking the next step. Some signs that this condition may be present include:
Feelings of tiredness and malaise throughout the day.
Chronic and loud snoring.
Suddenly waking up gasping and out of breath.
If you have experienced one or more of these situations, it is prudent to obtain an at-home sleep test. This will provide you with accurate results and you can then seek treatment from a doctor.
You may also wish to speak with your dentist, as he or she might offer additional solutions such as a mouthpiece which can be worn during the overnight hours in order to supply your body with the proper levels of oxygen.
As with any medical condition, sleep apnoea needs to be taken very seriously.
Do you have sleep apnoea? An in-home Sleep Test provides a quick, convenient and affordable way to have sleep apnoea confirmed. All studies are independently analysed by experienced NHS-qualified sleep professionals, and use the WatchPAT recording device for unrivalled accuracy.
Learn more about sleep apnoea: https://www.sleeptest.co.uk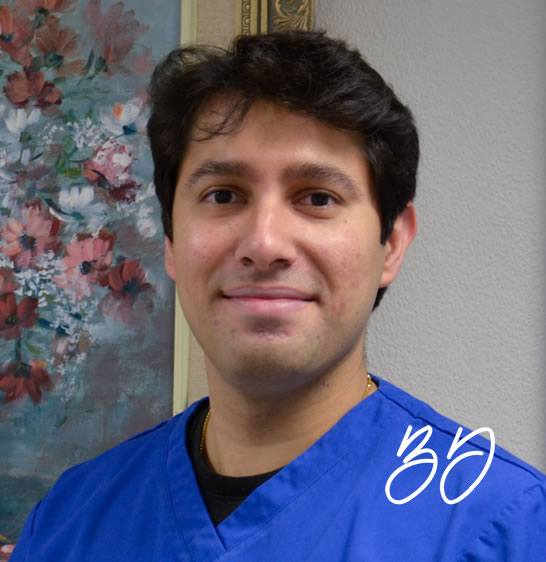 Dr Siddharth Wandrekar - Practice principal (GDC No. 170074)
BDS – India 2004, MSc Prosthetic Dentistry 2007 (London), MJDF Royal College of Surgeons England
Sidd has been with Brunel Dental Practice since 2011 and took over the practice in September 2016 after the previous principal retired.
Sidd qualified in 2004 from one of the prestigious Universities in India. He came to the UK and meritoriously obtained a Masters in Prosthetic Dentistry from King's College, London. He then spent a year in a hospital environment being involved in major surgeries such as head and neck cancer, correction of jaw fractures and complex surgical removal of teeth. He moved to work as an Associate in Private and NHS practices in Scotland before joining Brunel Dental Practice.
Sidd enjoys dentistry because he can help everyone to achieve good dental health and overall well-being in a caring and comfortable environment.
He is married with two boys who keep him on his toes. He loves playing tennis and represents the local club in the regional Leagues. He loves to travel and visit offbeat places. He also has a keen interest in current affairs.