Dental decay is one of the leading causes of black teeth in adults and children. When a tooth begins to turn black, a dentist should be consulted to discuss treatment plan.
Key takeaways:
– Tooth decay and cavities cause black teeth, sometimes appearing first as black spots.
– Black teeth can be caused by staining from foods such as coffee and red wine, as well as tobacco products.
– A good dental regime including twice daily brushing and regular dentist visits can help prevent the condition.
"A dentist is the best resource to determine if black teeth are caused by staining, tartar build-up, or decay. A person will need professional help to treat the black teeth, no matter what the cause."
Read the full story here
https://www.medicalnewstoday.com/articles/321777.php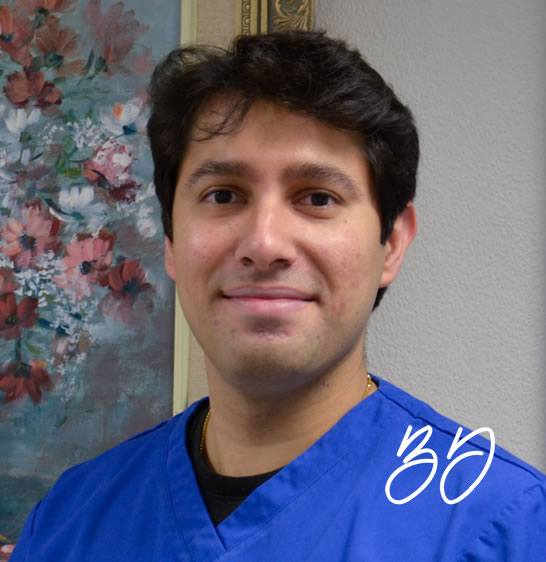 Dr Siddharth Wandrekar - Practice principal (GDC No. 170074)
BDS – India 2004, MSc Prosthetic Dentistry 2007 (London), MJDF Royal College of Surgeons England
Sidd has been with Brunel Dental Practice since 2011 and took over the practice in September 2016 after the previous principal retired.
Sidd qualified in 2004 from one of the prestigious Universities in India. He came to the UK and meritoriously obtained a Masters in Prosthetic Dentistry from King's College, London. He then spent a year in a hospital environment being involved in major surgeries such as head and neck cancer, correction of jaw fractures and complex surgical removal of teeth. He moved to work as an Associate in Private and NHS practices in Scotland before joining Brunel Dental Practice.
Sidd enjoys dentistry because he can help everyone to achieve good dental health and overall well-being in a caring and comfortable environment.
He is married with two boys who keep him on his toes. He loves playing tennis and represents the local club in the regional Leagues. He loves to travel and visit offbeat places. He also has a keen interest in current affairs.